Irene Venturi was born in Viareggio in 1978. She received a bachelor's degree from mathematics at the University of Pisa and the title of Doctor of Mathematics at the University of Genoa. Currently, she trains mathematic teachers, works on mathematic school manuals and writes books. [1] [2]
In her two books for children, titled "Che scoperta! Storie di idee fulminanti" (2012) [What a discovery! Stories of fulminating ideas"] and "Che problema c'è? Avventure tra i numeri" (2013) ["What's the problem? Adventures among the numbers."] Venturi explains the fundamental rights of mathematics and talks about important scientific discoveries.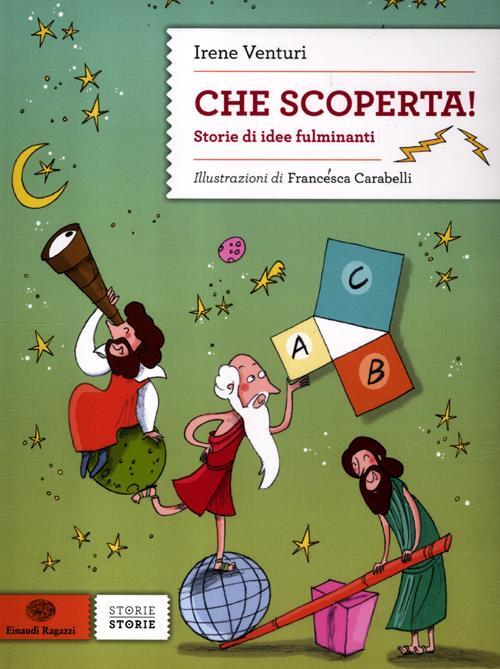 In the both books we can find important figures associated with the ancient world, such as (inter alia) Dido, Hiero I, Hiero II, Marcellus, Pythagoras, Archimedes, Thales of Miletus, Herodotus, Demaratos, Xerxes, Leonidas, and others.
All the photos  of the book were taken by the author of this post.
See more:
Found by Dorota Bazylczyk