"Bright" is a new movie with Will Smith distributed by Netflix. It talks about two policemen – human (Will Smith) and orc (Joel Edgerton) who try to save the world from the upcoming danger.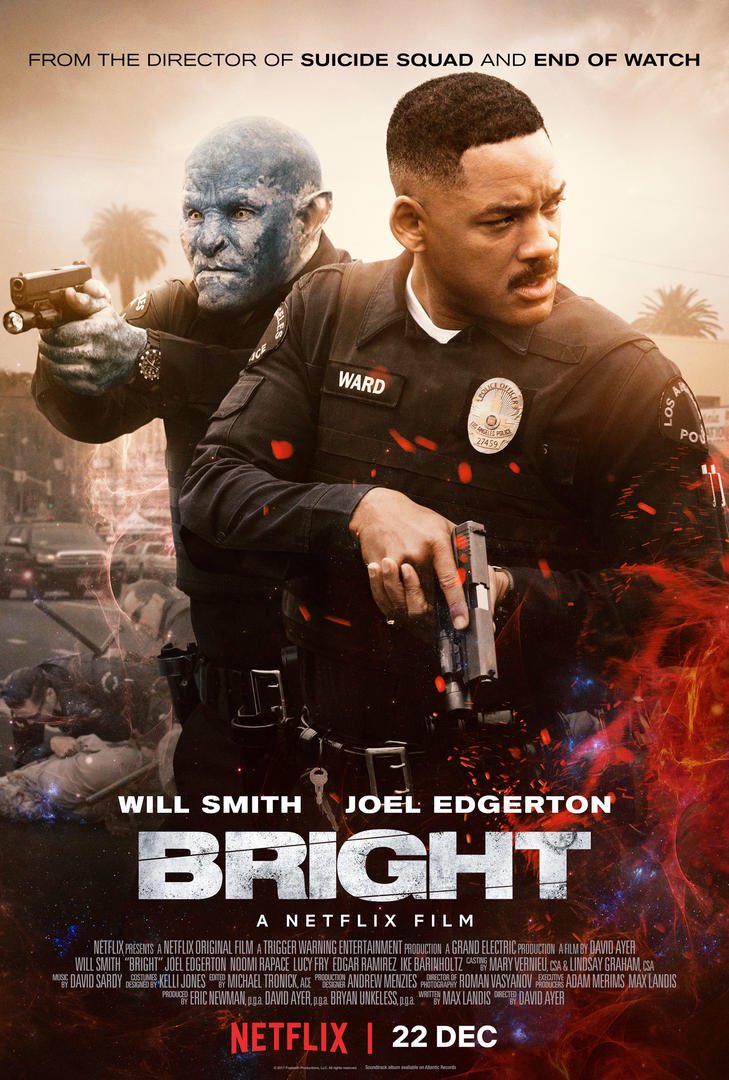 Directed by: David Ayer
Release date: December 22, 2017 (United States)
Genre: fantasy, science fiction, action, crime
Running time: 118  minutes
Age range: +16
In the movie we get to know the vision of the world in the future, where humans live togheter with (inter aila): orcs, elves, centaurs, dwarves. Centaurs play the role of police officers.
See more:
The Official Trailer of "Bright": This video may contain content inappropriate for some users. This video may be unsuitable for children.
Found by Dorota Bazylczyk