"The Builders: Antiquity" [Polish: "Budowniczowie: Antyk"] is a card game published in 2015 by Asmodee (in Poland: REBEL.pl). It is dedicated for 2-4 players from 10 years old.
The game was designed by Frédéric Henry and the illustrations were made by Sabrina Miramon.
The main goal of the game is to get the largest number of victory points by constructing the ancient buildings. To start the constructions we have to buy the materials, tools, to hire the workers, craftsmen, etc.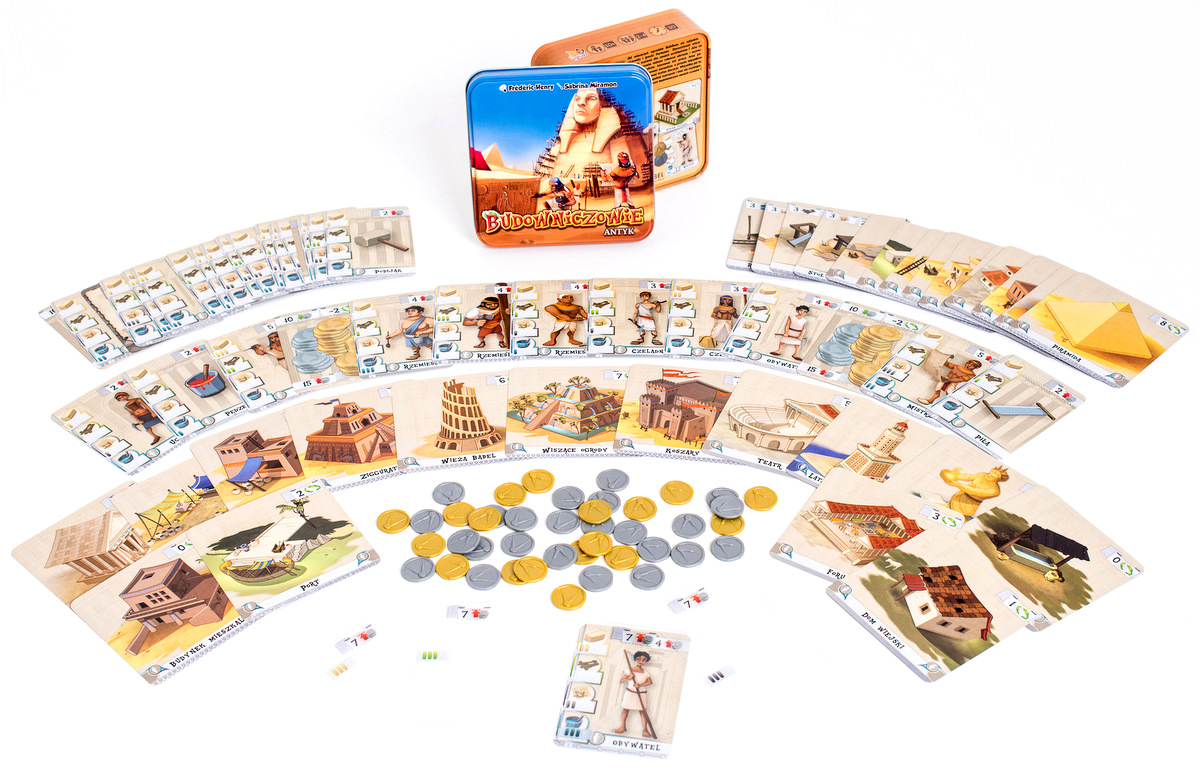 On the cards we will find many elements of the ancient world, including buildings and objects such as: the Colossus of Rhodes, the Hanging Gardens of Babylon, the Lighthouse of Alexandria, the Tower of Babel, the Pyramids, some Ancient Temples, Theatres, Philosophy Schools, etc.
See more:
Found by Dorota Bazylczyk